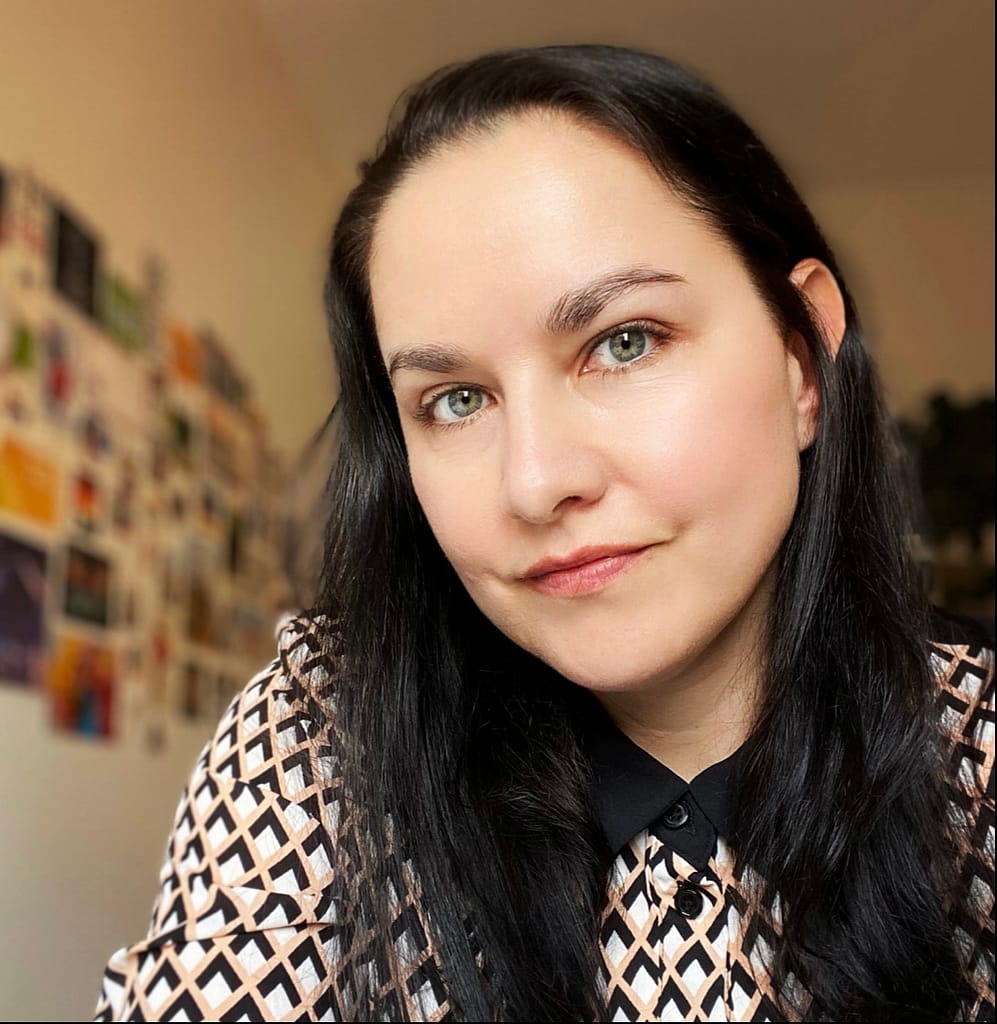 Marisa Catalina Casey
Pronounced: Mah-REE-sah
she/her/ella
Marisa Catalina Casey was counted among the obscure when her six-word memoir: "From Colombia to Columbia: 27 years" was included in the book, Not Quite What I Was Planning: Six-Word Memoirs from Writers Famous & Obscure.
She was, in fact, born in Colombia and graduated with her master's degree from Columbia University Teachers College twenty-seven years later.
Prior to writing fiction, Marisa flexed her writing muscles daily as a mission-based marketer and nonprofit leader for nearly twenty years. She's been a Peace Corps volunteer in Ecuador, executive director of the community-based arts center Starting Artists in Brooklyn, and co-director of the Teen Ink Summer Writing Program in New York City and London.
Co-editor and contributor to Born in Our Hearts: Stories of Adoption, Marisa is a #DVpit and SCBWI volunteer, Round Table mentor, Las Musas Books hermana, and Left Margin LIT advisory board member. She can be seen driving around Berkeley, CA with her family in their avocado green 1978 VW camper van. She is represented by Roma Panganiban at Janklow & Nesbit.
More About Me
I was born in Colombia, the only South American country to have both an Atlantic and a Pacific coast. Perhaps that is why I am drawn to water and why I feel a longing to see new horizons. Before my husband and I served in the Peace Corps, we restored a 1978 VW Camper Van we named Charlie after a dear friend. For the five months before our service, we traversed the country visiting with friends and saying goodbye to the United States. All told, we visited 28 states plus Black Rock City, the temporary Nevada home of Burning Man.
I have had the good fortune to travel extensively. I swam with sea turtles in The Galápagos, cried at Robben Island in South Africa, scuba dived with sharks in the Dominican Republic, created micro-enterprises in Ecuador, explored the dungeons of the Tower of London in England, painted murals in Nicaragua, cruised through the Caribbean, walked the Normandy beaches in France, surfed the sand dunes of Peru, celebrated the New Year with sparklers in Mexico, climbed to the top of the Duomo in Italy, traversed the Andes in Argentina, walked under Niagara Falls in Canada, and visited the orphanage in Colombia where I spent my first three years.
Along with travel, creativity and service have been recurring themes in my life. Working on projects in North America, South America, Europe, and Africa, I have shared stories about education, adoption, leadership, entrepreneurship, volunteerism, human rights, the arts, and the environment.
Read more about my Books and Projects on my Blog.